Sold Out!!
Typically fits 29ft – 38ft vessels in length
Center console boat shade
Dual Console
Bow Rider
TRACKLESS mounting
Marine Woven Acrylic Fabric
Anodized Aluminum Frame
Insect Screen
Privacy Curtain
Forward Window
All Hardware Included For Installation
Storing Case
Easy To Store And Clean
2 Year Warranty
FREE SHIPPING!
Bow WOW Trackless models are function as a tent, will withstand light wind, yet not designed to be deployed while vessel is underway.
LARGE CANOPY DIMENSIONS: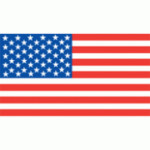 FRAME A WIDTH, Flex Within: 64″ – 70″
FRAME C WIDTH, Flex Within: 91″ – 101″ 
LENGTH OF CANOPY; 83″
Link to Measurement Demo;    HERE
*PLEASE SELECT YOUR COLOR BEFORE ADDING THE ITEM TO THE CART.