Every once in a while we like to showcase a product that can work for almost any boating enthusiast. Accessories that benefit the entire family and will work for a wide range of boats are best. Today we're taking a look at an item that is a must-have for those who like to take the entire family out on their center console boat – The ELEMENT® Instant Prefab Cabin.
What is The ELEMENT®?
The Element® is a prefabricated instant cabin that comes in three adjustable sizes to fit almost any center console sports boat without the need for custom measurement, fabrication, or installation. The ELEMENT® has several advantages over other boat cover options, including:
Bow dodgers are expensive custom fitted luxuries that must be created exactly to the specs of the individual boat and installed permanently.
Bimini tops are simple canvas boat shades on a collapsible rigid metal frame that rattles when lowered and only provide direct overhead shade from the sun.
Boat covers are often made of inexpensive, non-durable materials, and again provide little to no protection from bugs, spray, or slanting sun rays.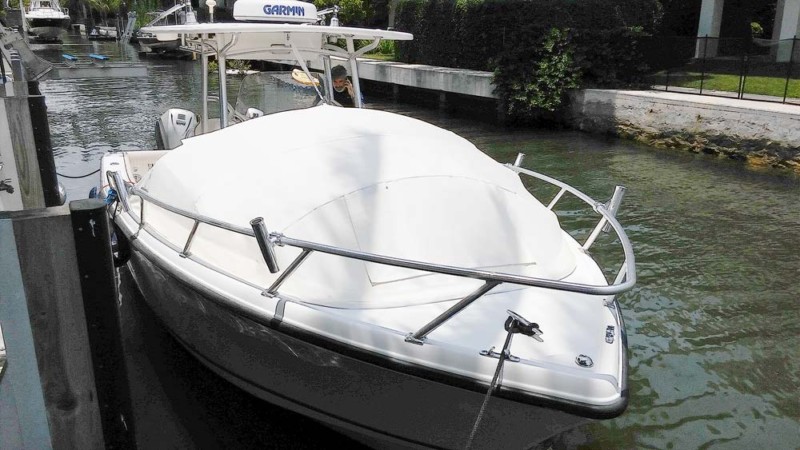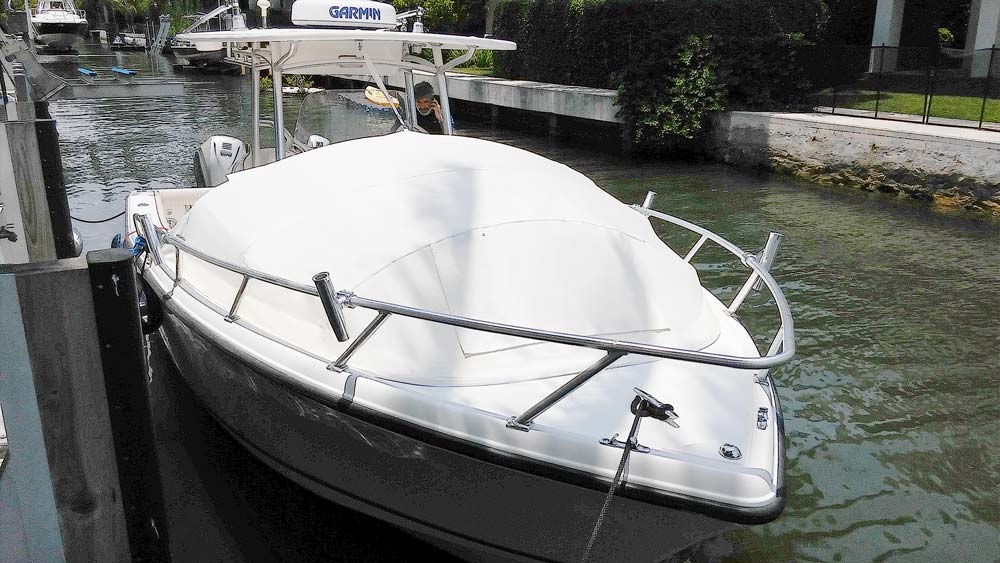 What are the Benefits of The ELEMENT®?
Would you buy a convertible car without a top? The ELEMENT® turns you family center console boat into a luxury weekend cruiser. It's not just a boat cover, it's an actual cabin that conforms to fit your boat perfectly, and provides the following:
Protection from the sun from all directions, no matter the time of day
Protection from rain or spray or waves splashing up across the boat.
Protection from bugs (flies, gnats, mosquitoes, etc) with a zippered mesh door
Protection from accidental slips or falls overboard for small children
Protection on center console tenders when transporting guests from land to luxury yacht. Guests always concerned about the hair, jewelry, devices and expensive luggage.
The ELEMENT® can be ordered in any of three sizes, which overlap to provide an optimal fit for almost any boat on the water regardless of size or bow shape. No templating or special fitting is required; the instant cabin arrives a few days after ordering and can be installed with simple tools. The company even provides videos of installation to ensure the process is quick and easy. Unlike old fashioned bow dodgers, the instant boat cabin can even be moved from boat to boat as needed.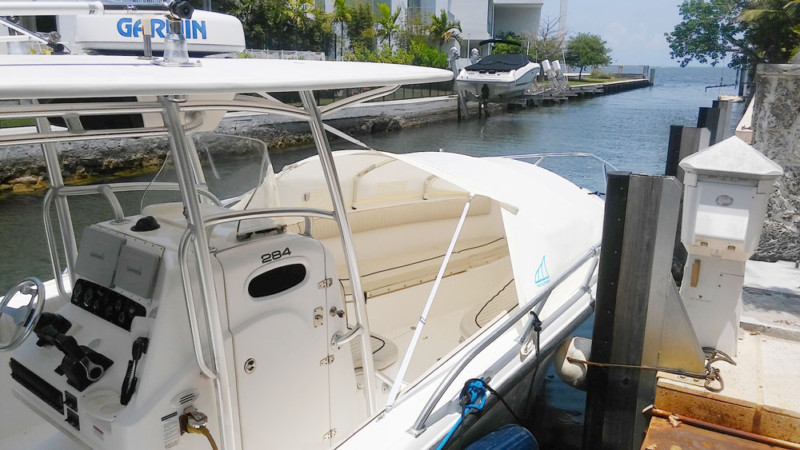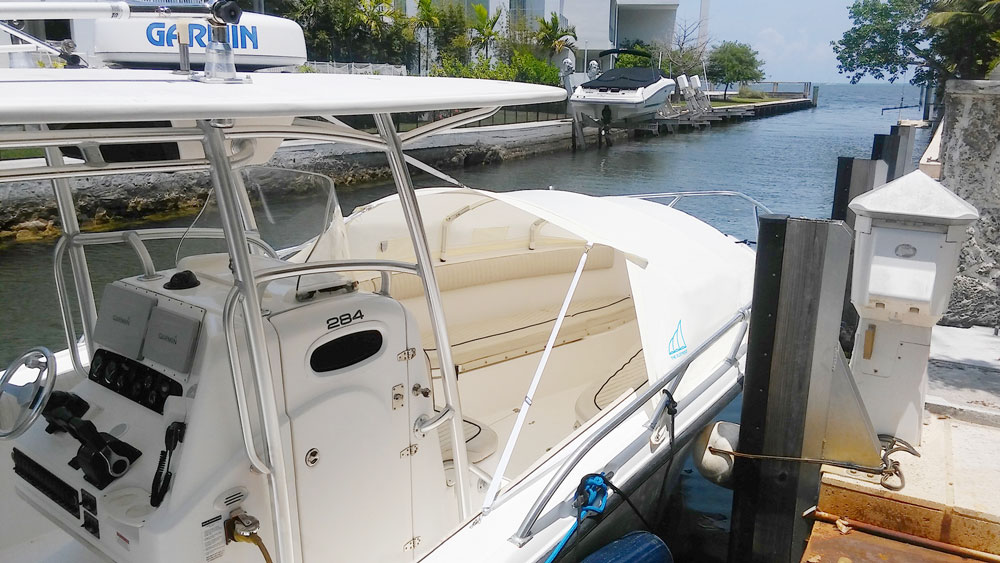 What Prompted the Invention of The ELEMENT®?
The creator of The ELEMENT® is a lifelong boater who commanded several sailing mega yachts and managed extensive refit projects. He loved fishing and cruising but found that when he took his family along, trips often had to be cut short due to lack of protection from wind, sun, and bugs. He came up with the idea of an inexpensive, adaptable boat cabin that could be fitted to almost any center console boat and provide a real cabin experience.
The ELEMENT® can be used by fishermen or families with kids, for overnight boarding, weekend get-aways, lake trips, spending the day on a sandbar, or boat tie-up events. The application are truly endless!