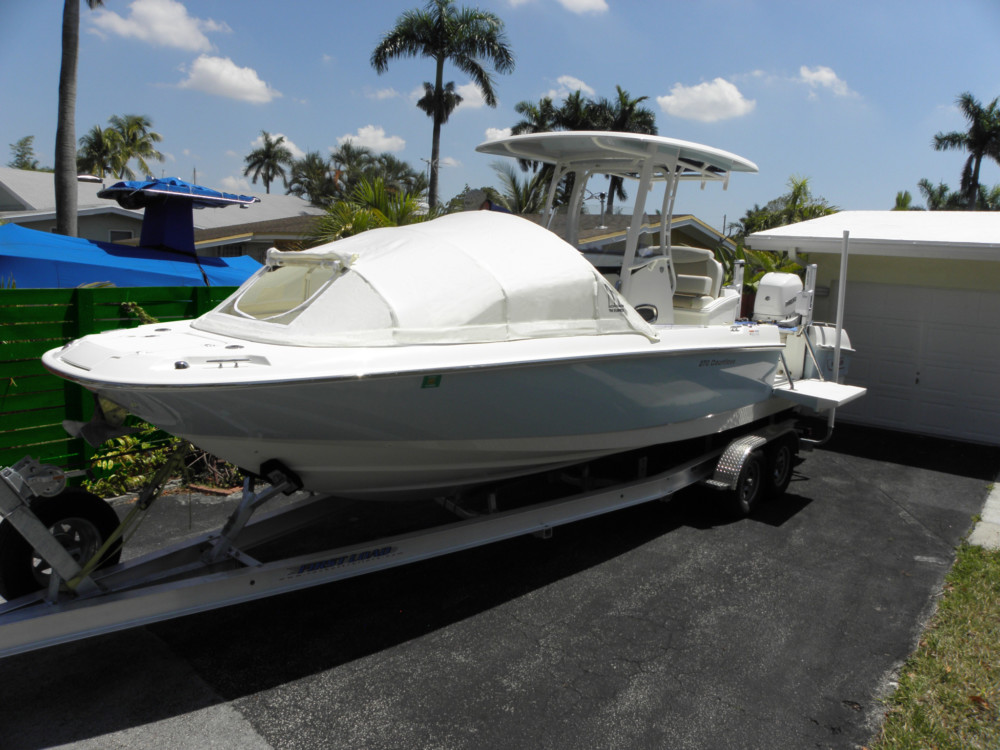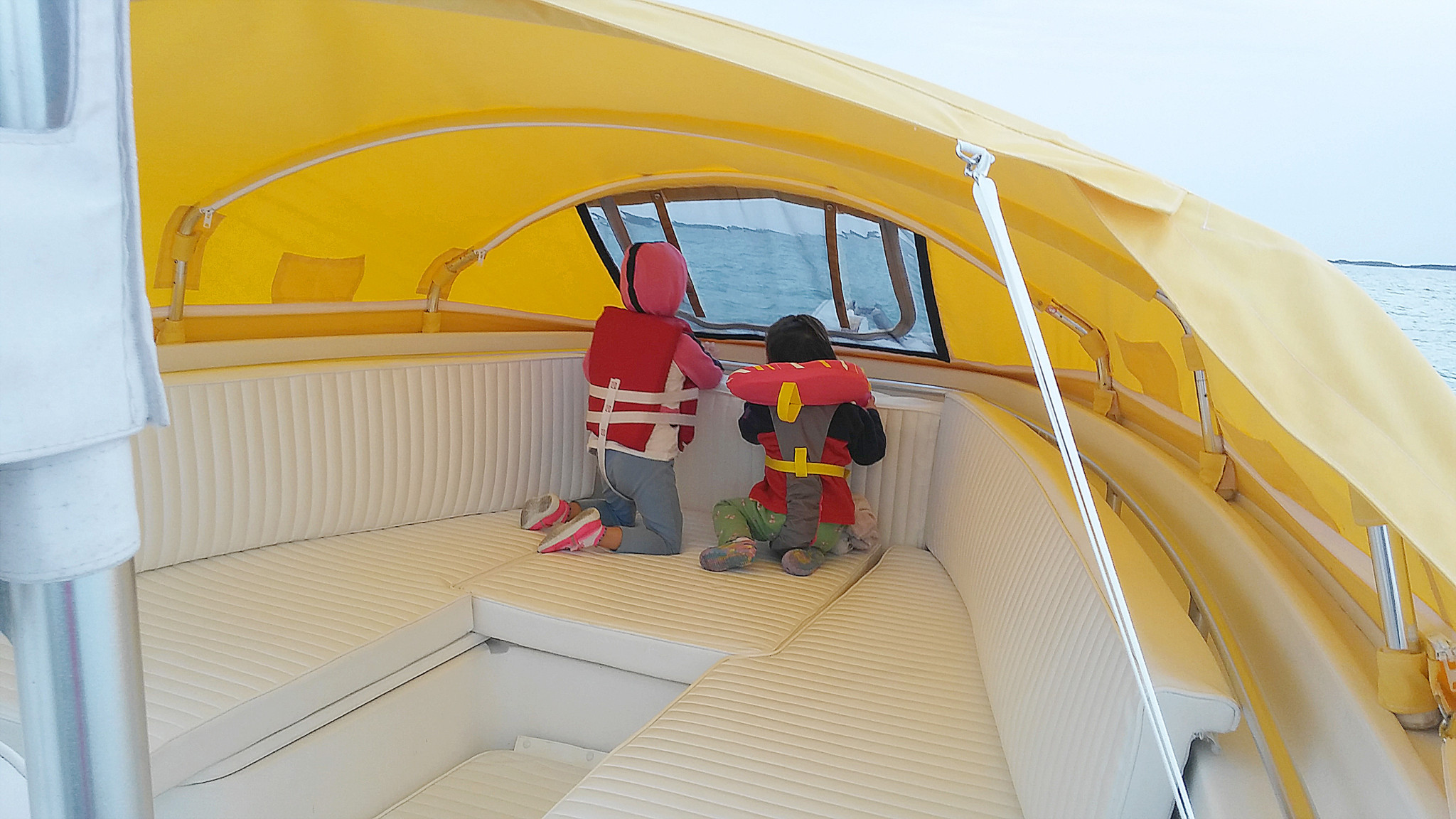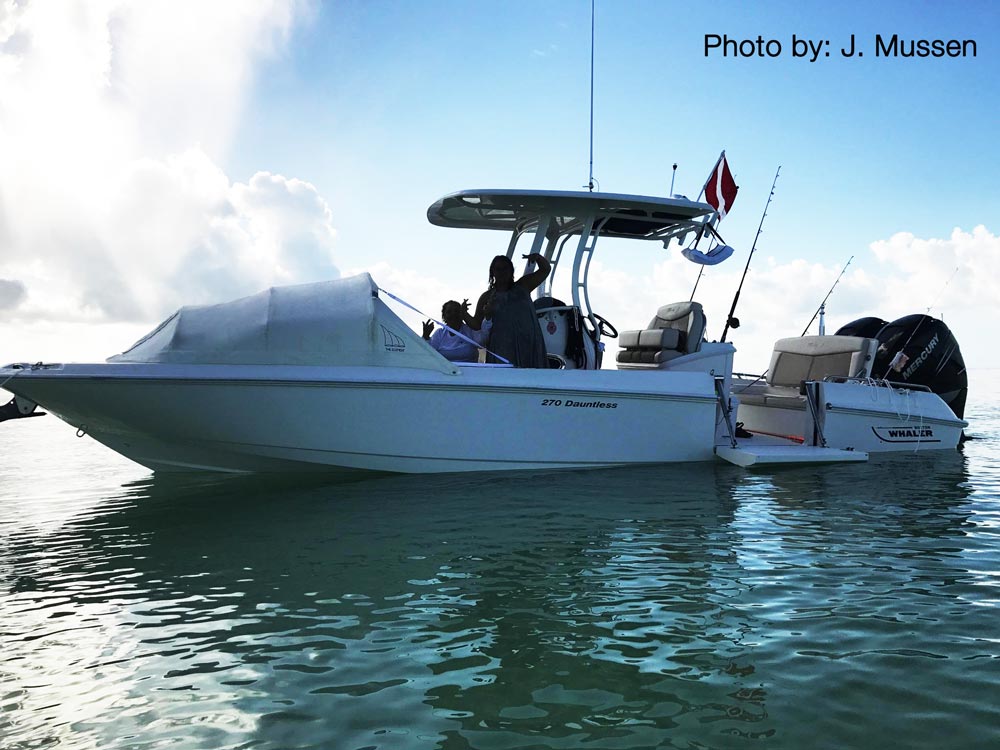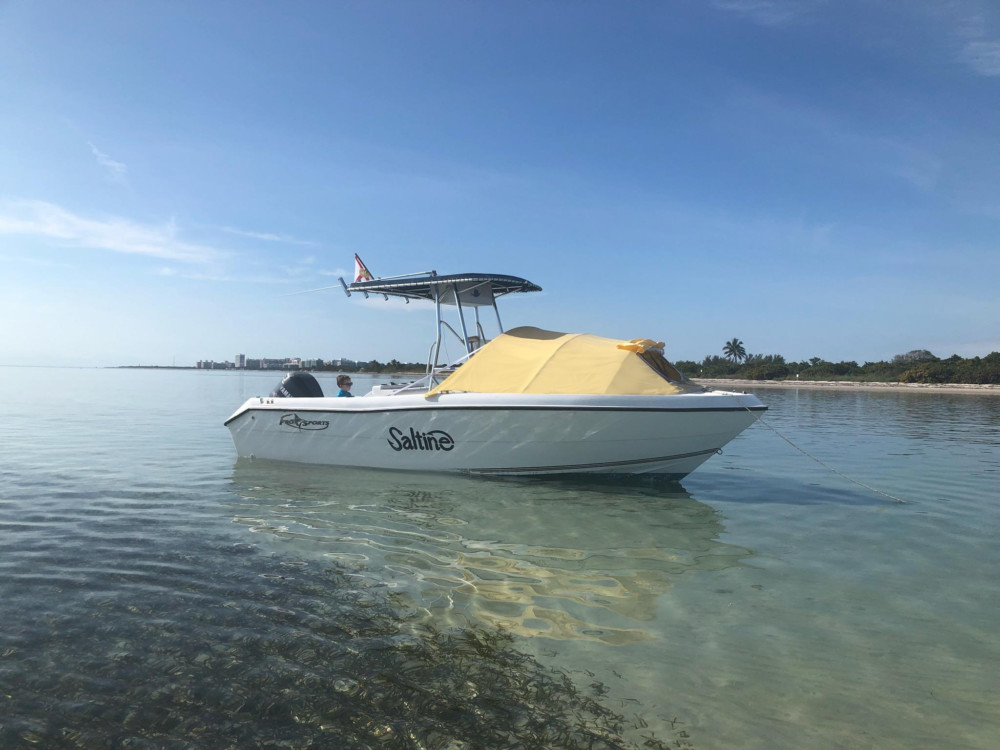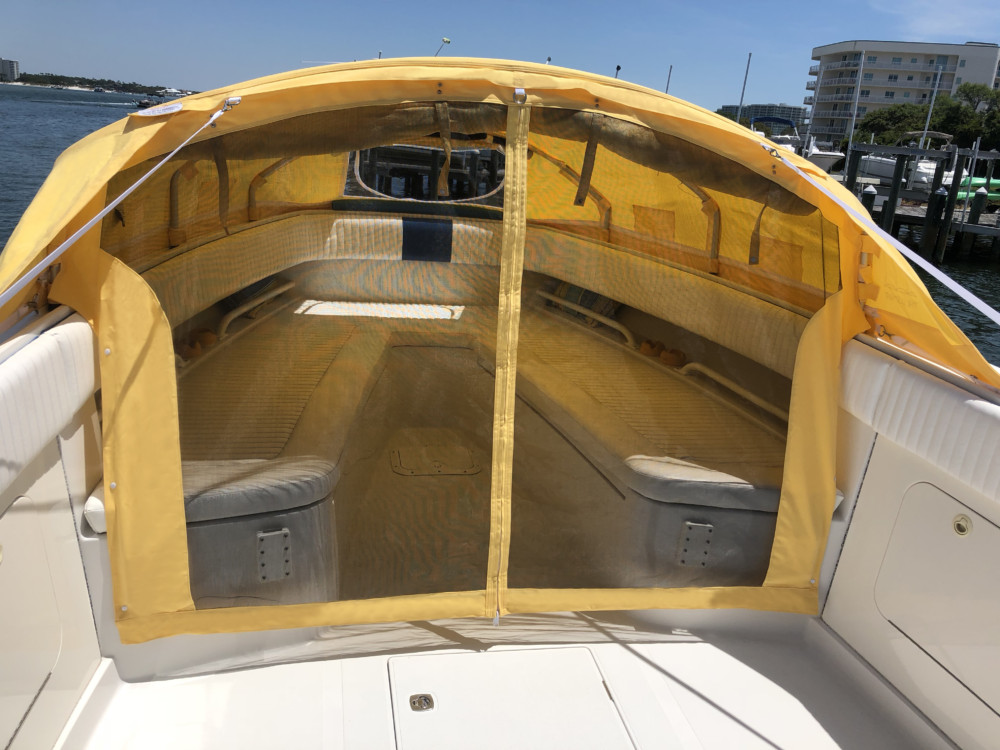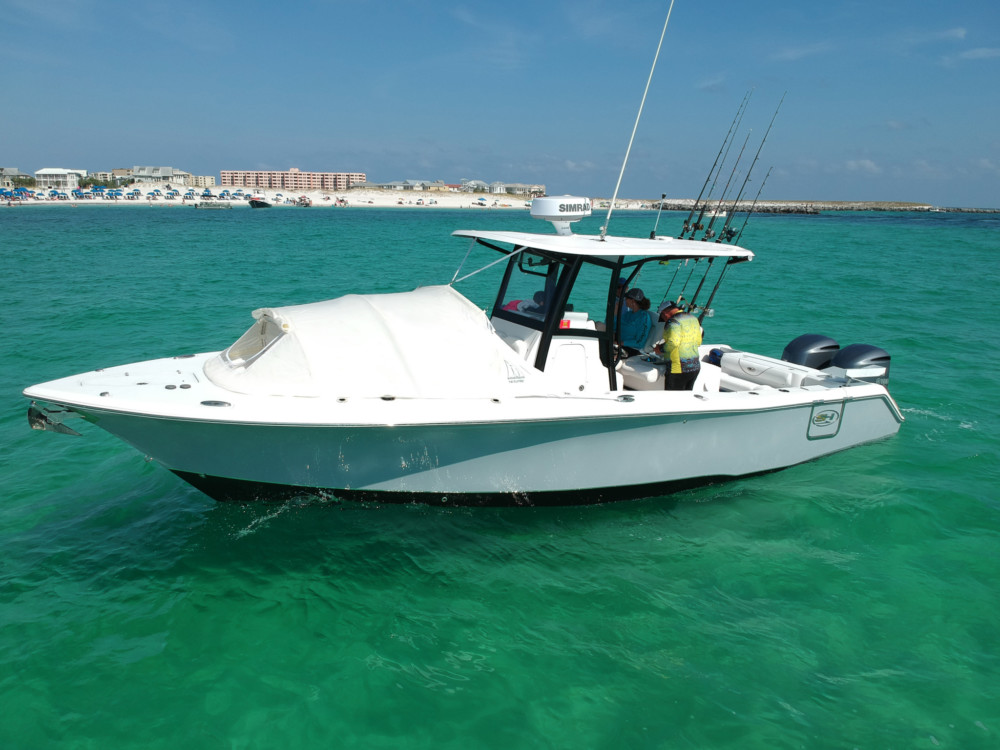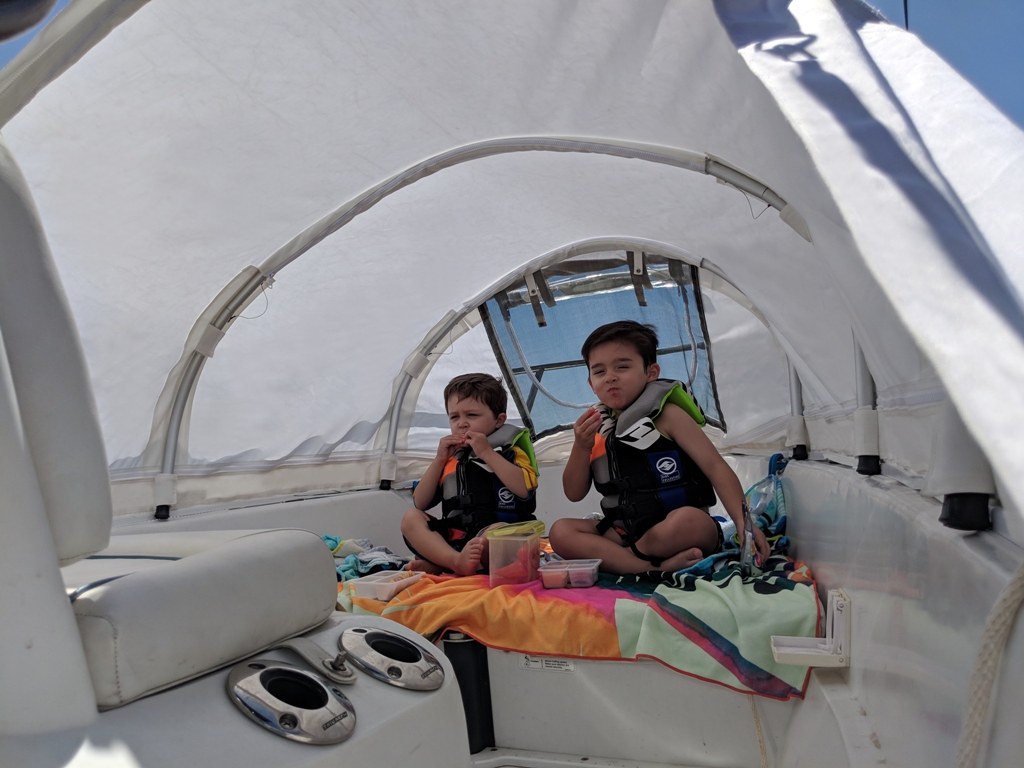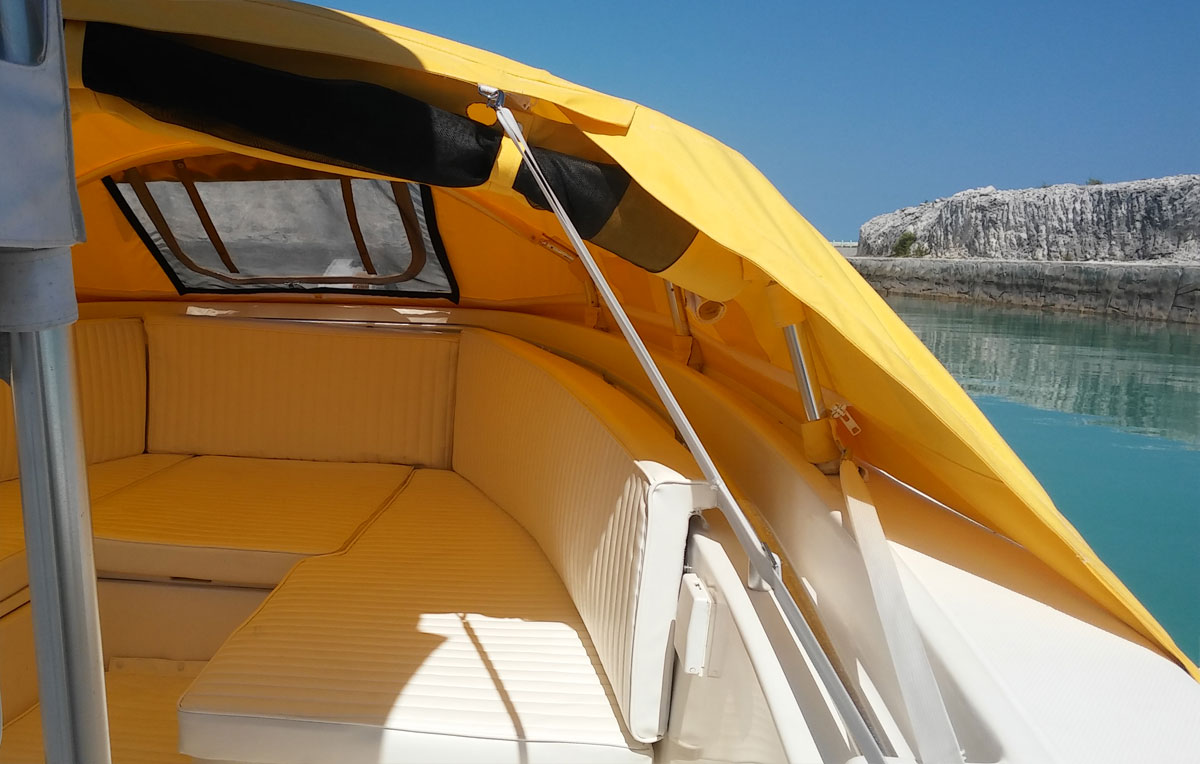 THE ELEMENT®
Marine Canopy
Bow Dodger Solution
Proprietary free-standing frame system 
Patent No.; US 9,586,653 B2
Patent No.; US 9,850,679 B2
The Element® , the first and ONLY marine PREFAB instant cabin for center console boats; provides shade, shelter, safety, and privacy on your open bow vessel. Designed to fit boats within 17ft – 46ft in length.
Our unique and proprietary design features a free standing support frame. The Element's frame is designed to flex and accommodate a wide range of boats and bow shapes.
The Element provides a sense of security for families with children, the safe keeping of pets on board, and serves as a shelter for overnight boarding.
The Element is a wonderful asset for all weather conditions as it provides protection from the sun, rain, and wind, while still allowing for air circulation.
The Element is a quick easy solution for locking out mosquitoes and other flies and does not have the common strong mildew scent that is found in a traditional cuddy.
The Element comes off easily in under a minute and is easily and quickly reinstalled, turning your open bow vessel into a family cruiser.
The Element can be easily folded and stored away at your convenience while cruising, without being in your way or taking up any space.
Shade , Shelter , Privacy
Weather tight
2 years warranty
Transform any open bow vessel into a fun family cruiser for the fraction of the cost!
Free shipping
within
Continental U.S.
THE ELEMENT®
Our high quality marine canopy THE ELEMENT® might be just the right solution for you and your family to enjoy on your open bow vessel. With THE ELEMENT®, you can extend your daytrips into vacations, enabling you to take as many vacations as you want.
THE ELEMENT® can extend your boating season by protecting you and your family. Our product is not a Bimini Top or a Bow dodger , it is the only PREFAB Instant cabin.
Our Marine Canopy, THE ELEMENT® is weather tight and built to last.